After adding a note to a work accident, a reminder will appear 2 weeks before the date indicated in the note on file.
TIPS :
For more information on how to enter a work accident, please refer to the article Create a work accident entry.
TIPS :
The reminder will disappear the day after the date indicated in the accident file note.
The note will appear in the right-hand section of your message center.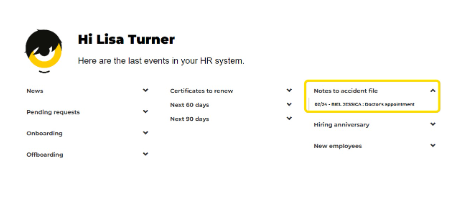 You can also consult the notes by clicking on the "Profile notes" button in the in-depth analysis of the "Work accident" module.