1. Go to the "Candidates" tab.
2. Click on the "Other filters" field.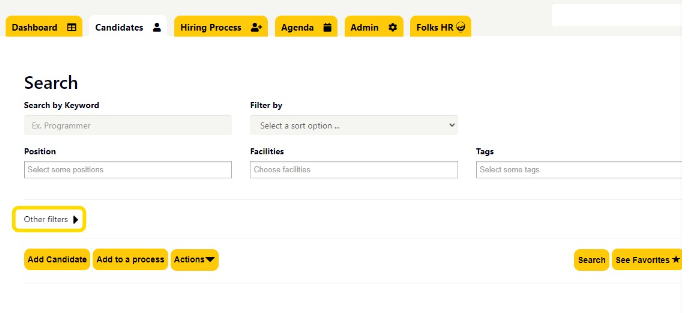 3. Click on the "See Candidates without a resume" box.
4. Click on "Search".
5. The list of candidates including candidates without resumes will appear at the bottom of the search filters based on the selected sort.